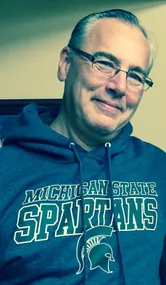 Dr. Brian Killian
Brian Killian is a Lansing chiropractor who serves Lansing and the surrounding communities in MI .
Brian Killian uses chiropractic care to improve the health and wellness in all areas of patient's lives, whether they are having problems with back pain or neck pain, or just want to start feeling better when they wake up in the morning. Dr. Killian takes a "whole person" approach in chiropractic care, which means looking for the underlying causes of disease, discomfort, and pain, as opposed to just treating the symptoms. Many seemingly unrelated symptoms often arise from imbalances in the spinal column, and Dr. Killian will be able to determine the root of the pain and create a personalized chiropractic and wellness plan to suit each patient's individual needs. Under the supervision and care of our caring and skilled chiropractor, patients report higher functioning in all areas of their lives.
"I was born in New Jersey, and though my parents and grandparents all utilized Chiropractic care for its obvious health care benefits, it was not the custom in those times to bring children into their Chiropractors for adjustments. They were still unaware of the long term health benefits that even children derive from a properly functioning central nervous system. It wasn't until after I had served my time in the Marine Corps that I had come across the value Chiropractic would add to my life. I still remember vividly how periodic back pain and headaches compromised much of my ability with typical daily functions. That was until God crossed my path with Dr. Randy. Once I started seeing Dr. Randy, a young Chiropractor in Veining's Georgia, on a consistent basis, I felt like a new man. I couldn't believe that not only my back felt better, but my asthma, which I had suffered with through childrhood and even while I was in the Marine Corps, showed amazing relief of the symptoms I had grown "used" to.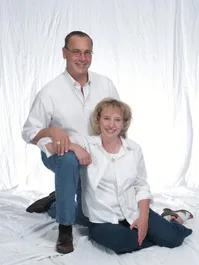 God doesn't cross paths by "accident" and there was no happenstance involved when God introduced me to Chiropractic at a time in my life when I was at a crossroads for career opportunities. You see, I was working as a Radiology Tech. in Scottish Rite Children's Medical Center, a Pediatric Hospital in Atlanta, GA. I had already interviewed and was conditionally accepted to Medical College of Georgia, in Augusta, and was perfectly happy with the path God had me on, when He faced me with an obvious observation: the Chiropractor had given me unexpected relief beyond my initial hope of attention to the muscular pain in my neck and back, and he was ALWAYS happy at what he did. His office had a real sense of peace about it, compared to the hospital and Medical doctors I worked with, who were always so stressed and didn't express any kind of real joy in their profession.
I know especially from the quality Medical doctors I now know professionally, that it was just that particular time in my life when the obvious difference in professions was so glaring, but it was enough for me to get the message that God was calling me to a different and higher purpose in my life. That is why I serve the Lord by serving as many patients as He allows me the honor of caring for."
If you have any questions about our Lansing chiropractor, or would like to learn more about chiropractic care at Cornerstone Chiropractic, please call us at (517) 327-7463 today!